my services…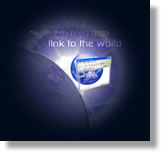 Web site development is more than simply coding basic HTML pages and publishing them to an Internet hosting service. An effective site, one that clearly and effectively supports your mission or business objectives, will likely require a wide range of Internet technology related services, functions and processes.
Moreover, the Web continues to grow in more than size. New technologies offer new opportunities for your use. While content is clearly "king", your Web site will draw more attention – more visitors – to some extent based on how well you apply those new technologies to your organization or business requirements.
I work hard to maintain currency with these new technologies, so that I can better support you. My service include but are not limited to the ones listed below:
Web site planning, design, and construction
Site maintenance and modification
Web Applications, such as

Forum or "Message Board"
Calendars
Photo Albums – I have several ways to make albums, including free software that the client can use to make and update their own albums.
Web Poll or Survey
Chat Room
Document storage, listing, and download
Search Optimization (SEO)
Dynamic sites with database functionality
Site security, login and password support
Social media functions and guidance for "Blogs", "Twitter", "Facebook"/"Linkedin", Wikis, etc

Graphics design and construction, including logos
Site content research and development
Database design, management and site integration
Site implementation or "publishing" support
my fees …
non-profits …

I design, build and maintain Web sites for non-profit organizations for $60/hour.
Text, graphics and other content is normally provided by the client, though I can often help.

commercial or businesses…

My typical fee for commercial Web site work is $70/hour.
However, fees are negotiable and will vary depending on whether the site is "static" or "dynamic" (needs database functionality), the degree of client provided material and support, my opportunity for follow-on work such as site maintenance, and other factors.
Please contact me to discuss cost options.