non-profit central...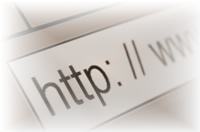 I believe that nonprofit organizations face unique challenges. These challenges impact everything they do, including how they implement and manage their Internet presence.
Nonprofits face significant funding and financial constraints beyond the marketplace factors that drive commercial enterprises. They must add a reliance on good will and discretionary funding to the basic financial practices of for-profit businesses. With these constraints in mind, I offer a price break on my services for nonprofits.
Nonprofits arguably have unique leadership structures when compared to many businesses. The Board of Directors for a typical nonprofit is an important part of that organization, often providing key funding support or even expertise for day-to-day activities. Sponsors, whether individuals or other organizations and businesses, are also vital parts of the funding equation for nonprofits. Web sites are appropriate places to thank Board members and sponsors. Web sites can also offer secure functions like funds and action tracking, email notifications, and other support applications for the organization's Board of Directors..
Non-profits also face unusual staffing issues. Although they may have a cadre of full time and very professional staff, they commonly rely on part time, non-expert (though typically very enthusiastic) staff. Motivating, training, directing and managing a disparate and often constantly changing staff of volunteers is a major challenge for the typical nonprofit organization's leadership.
A well organized Web site that fully implements the newest Internet technologies can help with these challenges. Online calendars for events and staff activities can help staff coordination as much as they help the nonprofit's target audience. "Dynamic" Web sites, with their database connectivity can do more than manage event registrations or even e-commerce, they can help organize and track volunteer staff and team activities in a secure, password protected environment. And the newest "social networking" applications like "Twitter", "Facebook" and the like, are proving very helpful when used actively and properly by many nonprofit organizations..
I can provide access to the opportunities offered by the Internet. Those opportunities can be encompassed by the nonprofit's Web site or via other Internet gateways. In any event, the resources displayed below are designed to help nonprofit organizations use the power of the Internet to achieve their goals and mission.
I prepared a Power Point presentation to demonstrate how an organization could build an easy and affordable basic Web site.
This presentation contains content that your browser may not be able to show properly. This presentation was optimized for more recent versions of Microsoft Internet Explorer.
If you would like to proceed anyway, click here.
The following Web sites are sources useful information, guidance or tools for non-profit organizations.
These programs are designed to run on PCs (unless otherwise noted). If you have an Apple computer, you might try "emulation" programs which allow you to run PC programs on your MAC. I haven't tried the emulation programs, but here are some, in case you want to give them a try:

Sites or source

Comments

Adobe

I'm going to list the Adobe site as a good source of software because they have excellent products, widely used in the Web development industry.

Adobe Reader: http://get.adobe.com/reader/. Of course, their free "reader" software allows you to view files saved in the "pdf" format, which is perhaps the mostly widely used format for downloadable documents on the Internet.

Dreamweaver, Fireworks, Flash, Adobe Acrobat, etc. or their "CS" suite of Web development and publishing software. http://www.adobe.com/products/creative suite/compare/ These are the software packages that pros use to build and maintain Web sites and business publications. They are expensive.

CoffeeCup

Lots of free or inexpensive, good software for Web development at http://www.coffeecup.com/software/.

Content Management Systems (CMS)

A Content Management System (CMS) is software that keeps track of every piece of content on your Web siet. Content can be simple text, photos, music, video, documents, or just about anything you can think of, including Web pages created in html. You manage - create, modify or otherwise edit - the content on your computer and then upload the content to a site host. One major advantage of using a CMS is that it requires almost little technical skill or knowledge to use. Another advantage is that there is a lot of support for some of these CMS programs, For example, a simple Google search will find thousands of Web site "templates" or already created pages and whole sites that are optimised for use with CMS programs like Joomla and Drupal. You "host" or upload the content to any hosting service.

Contribute: http://www.adobe.com/products/contribute/. Not free, but not too expensive. This is an excellent and easy to use Content Management System that is powerful enough to use for creating basic Web sites from scratch (or from their included templates).

Free

Joomla: http://www.joomla.org/. Joomla is an award-winning content management system (CMS), which enables you to build Web sites. It is "open source", which means free.
Drupal: http://drupal.org//. Drupal is another "open source" CMS that you can use to build everything from personal blogs to organizational Web site.

Databases

I often use MS Access on my sites, since it is free if you have the MS Office suite and many of my clients do. Also, it is familiar, relatively easy to use, and powerful enough for most of my clients' needs.

There are a other, also free, options like:

Donations & Payments

PayPal: https://www.paypal.com/
Authorize.net: http://www.authorize.net/
Firstgiving: http://www.firstgiving.com/
Smartpay: http://www.circleup.com/smartpay
MemberClicks: http://www.memberclicks.com/
CharityWeb: http://www.charityweb.net/
Gifttool: http://www.gifttool.com/

Download.com

Download.com by the CNET folks says, "Find the software you're looking for at Download.com, the most comprehensive source for free-to-try software downloads on the Web. " They also provide reviews of available software. Worth putting them on your Favorites list. Go to http://www.download.com/windows
/?tag=hdr;snav

Email - support for group or mass emailing and fundraising campaigns.

Email sites:

Tapioca: http://lists.topica.com/. Email marketing.

CitizenSpeak: http://www.citizenspeak.org/. For free advocacy emailings.

CircleUp : http://www.circleup.com/home/. Email campaigns and a payment service.

Groundspring: http://www.groundspring.org/index_gs.cfm. Charges a monthly fee for email/donation campaigns.

See Groups (below)

Facebook

Facebook's mission is to give people the power to share and make the world more open and connected. Millions of people use Facebook everyday to keep up with friends, upload an unlimited number of photos, share links and videos, and learn more about the people they meet. Go to http://www.facebook.com/.

Free Software

Some of the software I mention and lots more can be found for free on the following sites:

FTP

There are a number of good free FTP programs available.

Graphics

These are free but powerful graphics programs.

Inkscape: http://inkscape.org/. This is An Open Source vector graphics editor, with capabilities similar to Illustrator, CorelDraw, or Xara X, using the W3C standard Scalable Vector Graphics (SVG) file format.
GIMP: http://www.gimp.org/. A powerful replacement fot Adobe's Photoshop.

Group

These service/sites can be used to organize groups, share calendars and documents, and much more, including "mass" emailing. Both are free.

Yahoo Groups: http://groups.yahoo.com/

Google Groups: http://groups.google.com/

Google Applications

Free, intuitive tools you can access anywhere with a single account. Go to http://www.google.com/intl/en/about/products/ ; among other apps:

Guidestar

Guidestar gathers and publicizes information about non-profit organizations. They encourage non profits to share information about their organizations openly and completely. Any non-profit in their database can update its report with information about its mission, programs, leaders, goals, accomplishments, and needs—for free. They combine the information that non profits supply with data from several other sources. Go to http://www2.guidestar.org/

Hosting & Creating

Free

Google Sites: http://www.google.com/sites/help/intl/en/overview.html. You can use "Google Sites" to create and manage a free, basic Web site.
Grassroots: http://www.grassroots.org/. Includes domain registration, Web builder software, and technical support.
Webs: http://www.webs.com/index.jsp. Includes a full set of templates and services, from an editor to calendars, blogs, forums, etc.
Dreamhost: http://www.dreamhost.com/hosting-nonprofit.html. They offer a free option for non profits and have a wide range of services at a low cost. Techsoup recommends them.

Not Free - prices range from a few dollars a month to thousands a year.

Blackbaud: http://www.blackbaud.com/. Low cost to very expensive. Huge range of supporting services for non profits, beyond Web Hosting. Used by many of the largest non profits in the country.
Electric Embers: http://electricembers.net/aboutus.php. A non-profit company that offers inexpensive hosting services to other non profits.

There are a huge number of Web hosting services that generally start from around $5/month and go up. You will need to build the site on your computer and then "upload" the files to the Host with an FTP program. You can "Google "web hosting reviews" and get advice like this: http://www.webhostingconnections.com/. The reviewers often vary, though, so it's a good idea to check several.
http://www.godaddy.com/
http://www.hostgator.com/
http://www.lunarpages.com/
http://www.hostmonster.com/

HTML & CSS Tutorials

The W3C ("World Wide Web Consortium") is the non-profit organization that manages the Web. Their site is at http://www.w3.org/. They set the standards that drive the Internet's World Wide Web and its developing technologies, like the various versions of HTML. There are many good, basic tutorials for HTML, CSS and related topics. For example:

About.com has extensive coverage of HTML, CSS and Web Design in general at http://webdesign.about.com/.

WebMonkey at http://www.webmonkey.com/ is a resource for free tutorials, code, references and just about anything a Web designer could want.

Javacript sites

There are a number of Web sites that offer free javascript code that you can download and simply "cut-n-paste" into a Web page to get great effects. Here are just a few:

MySpace

A "social networking" site, where your organization/staff can view profiles, connect with others, blog, rank music, and much more! Go to http://www.myspace.com/.

Office Applications

"Office" applications include word processing, spreadsheets, email clients, databases, presentation software and often much more. There are any number of free "suites" that offer powerful support to office needs, most of which can work with MS "Office" files and formats. The Wikipedia offers a comparison of many free and commercial office suites at: http://en.wikipedia.org/wiki/Office_suite#Comparison_of_general_and_technical_information

One of the best know and most complete is "Open Office". It is available in many languages and works on all common computers. It stores all your data in an international open standard format and can also read and write files from other common office software packages. It can be downloaded and used completely free of charge for any purpose.

PC version: http://download.openoffice.org/
Apple version: http://porting.openoffice.org/mac/download/x11.html

"Libre Office" is an offshoot of Open Office that has additional features and enhancements like better import/export options for MS Office files. It is a free program, too. You can find it at http://www.libreoffice.org/download.

Gnome is a "collection" of applications that can stand alone or work together. Check it out at: http://library.gnome.org/misc/release-notes/2.28/

Koffice has been around since 1998 and offers Windows and Mac versions at: http://www.koffice.org/

PDF

PDF files are common and useful for Web site, since so many visitors can read them. The following links provide useful PDF related applications:

NitroPDF: http://www.nitropdf.com/free/index.htm This site will help you convert pdf files to Word, Excell, etc. You can make changes and then use other applications to save the changed files back to pdf for you site.

PDFill and PrimoPDF:at http://www.pdfill.com/freewriter.html and http://www.primopdf.com//. These free programs "prints" your file to pdf format, which you can then save to your site.

Serif

Like CoffeeCup, Serif also makes some very affordable and pretty powerful software for Web design, graphics editing and other tasks.

Go to http://www.serif.com/

Their "flagship" Web site creation tool is WebPlus. At $99, it is very comprehensive, designed for for non-coders, and includes free site hosting.

Social Networking Sites

While styled as "social networking" sites, these also do able duty as free and easy to use organizational (or personal) Web sites.

Linkedin: http://www.linkedin.com/
Care2: http://www.care2.com/c2c/groups/
NING: http://www.ning.com/

TechSoup

TechSoup provides articles and guidance, forums, and other support to non profits. You can even find good deals on hardware and software and Intern ret solutions at TechSoup, like Blackbaud's "MatchFinder" low cost Web site creation tool. Go to http://www.techsoup.org/index.cfm

Volunteers - find and organize volunteers.

Volunteer Match: http://www.volunteermatch.org/
Idealist: http://www.idealist.org/en/about/firsttime.htmlChange.org: http://www.change.org/
ServeNet: http://servenet.org/
Network For Good: http://www.networkforgood.org/
1-800-Volunteer.org: http://www.1-800-volunteer.org/1800Vol/OpenIndexAction.do
Do Something: http://www.dosomething.org/
Volunteer Solutions: http://volunteer.united-e-way.org/
USAservice.org: http://www.serve.gov/

Web Primer

The W3schools.com site at http://www.w3schools.com/web/default.asp offers "primers" or good, basic tutorials on Web design topics, including:

How the WWW works
The HTML language
The use of CSS (style sheets)
JavaScript programming
The XML standards
Server Scripting technologies
Managing data with SQL

Free or inexpensive Editors and site creation software

About.com at http://webdesign.about.com/od/freewebeditors/
Free_Web_Editors.htm has an extensive annotated list of free Web editor software.

Wikis

Wiki hosts

The tables on the Wikipedia page at http://en.wikipedia.org/wiki/
Comparison_of_wiki_software compare general and technical information for a number of wiki software creation packages.

You can see examples of Wiki Editing pages and try out a Wiki for free at most wiki hosting sites, though you will usually need to "sign up" for their free accounts and free sites may have capability limits, ads, etc. Try:

Wikipedia

Perhaps the most "famous" wiki is Wikipedia (site at http://en.wikipedia.org/wiki/Main_Page). This is a multilingual, Web-based, free-content encyclopedia project. Wikipedia is written collaboratively by volunteers from all around the world. Anyone with internet access can make changes to Wikipedia articles. Anyone can contribute to Wikipedia by clicking on the "Edit this" page tab in an article.

Tools for Wikis & Blogs

The links on this Wikispaces page (at http://learningweb2.wikispaces.com/
Table+of+tools+for+blogs+or+wikis) will take you to a full page guide for a "Tool", including examples of use, features and how to use the tool. It includes tools on mapping, calendars, image, video and presentation sharing, blogs, polls and many more.
The following is from Jane Craven's Blog (http://blogs.forumer.com/jcravens/). I highly recommend that anyone interested in providing technical support (read "Internet" or "computer" - related) to non-profit organizations visit her site regularly. I certainly do.
Jaynes Blog Post ......
My colleague Tom Cesarini and I did a brief seminar about non-profit technology during USD's nonprofit innovation event last Friday. It was fun, but most likely overwhelming to people who are new to the non-profit technology arena. (Here's a link to our brief presentation).

So I decided to write another brief overview, this one about Non-profit Technology. This is great timing because I just wrote the chapter about non-profit technology for Sage's new Handbook: Leadership in Non-profit Organizations due out next spring.

Overall great non-profit technology websites

Tech Soup

offers non-profits a one-stop resource for technology needs by providing free information, resources, and support.

Non-profit Technology Enterprise Network

is the membership organization of non-profit technology professionals whose members share the common goal of helping non-profits use all aspects of technology more effectively.

NTEN has Affinity Groups groups.nten.org where anyone can post non-profit technology questions, find technology consultants and learn great technology tips.
My favorite groups are: 501techclub-sf@groups.nten.org (there are groups for practically every metropolitan area) nten-discuss@groups.nten.org & accidentaltechies@groups.nten.org. There are also groups about blogging, social media and other np tech topics.
NPower

a network of locally based non-profit organizations that provide comprehensive, high-quality and affordable technology assistance to other non-profit groups nationally.
Selecting hardware for your non-profit
Tech Soup's Healthy and Secure Computing Program

Use this workbook to find steps and recommendations for creating a healthy and secure computing environment and establishing a sound technology infrastructure at your non-profit.

PC Magazine

Computer Hardware, Software Reviews, Downloads, News and Opinions



Selecting software for your non-profit
Web Presence & Using Technology to Fundraise
Non-profit Technology Events and Conferences
Helpful Non-profit Technology Books and Reports
Social Media for your non-profit
An Overview of Social Media for non-profits presentation by Beth Dunn
The Social Media Starter Kit for Non-profits: We are Media
Social Media as a Fundraising tool presentation by Emily Davis
How much time should non-profits spend on Social Media? (Slide 18 & 19) presentation by Beth Kanter

Return on Investment for Social Media blog post by Beth Kanter. Beth also writes about everything you ever wanted to know about Social Media on her blog.
Using Social Media in Your Non-profit: Overcoming Objections by Debra Askanase
Momentum: Igniting Social Change in the Connected Age book by Allison Fine.

Blogs in the Non-profit Sector

:

Should your non-profit launch a blog? Overview by Nancy Schwartz
The top non-profit technology bloggers listed on twitter, these bloggers provide amazing technology tips and resources: John Kenyon, Michael Stein, Beth Kanter, Michelle Murrain, Laura Quinn, Rebecca Leaman, Allison Fine, Michele Martin, Peter Campbell, Holly Ross, Britt Bravo, Deborah Elizabeth Finn & NetSquared Blog (please forgive me if I forgot someone).
A beginners guide to Facebook for Non-profits by Wild Apricot
For the true techies
As a Caveat: I know many non-profit techies read my blog, so if there are sites and resources I am missing please let me know and I will add those resources to this page. I am not going to delve into the non-profit marketing arena on this post because I know my favorite non-profit marketing consultants
Kivi Miller
,
Katya Andresen
&
Nedra Weinreich
would do a much better job at providing a brief overview of non-profit marketing. :)
The following recommendations are from PC World as of 6 Jan 2012. They are all free.
Create or Improve Your Own Websites Using These Great Tools
More than ever before, it is easy to create content online and get your message out into the world. Many tools let you create beautiful websites, both personal and business-oriented, without writing a single line of code. Whether you're a beginner or a seasoned Web developer, here are some of the best tools and services available for putting your content online today.


Weebly, Inc. Weebly
Weebly offers a powerful drag-and-drop platform for quickly developing websites.
Full Review - Rated: November 29, 2011


Automattic Inc. WordPress.com
WordPress.com gets you quickly up and running with a free WordPress-based blog, so you can just focus on the content.
Full Review - Rated: October 11, 2011


Lubith.com Lubith
Lubith is a simple service that lets you design your own WordPress theme, within a set of sensible limitations.
Full Review - Rated: November 04, 2011


PixoPoint WP PaintBrush
WP PaintBrush is an astonishingly flexible free WordPress theme, letting you mold your blog whichever way you want.
Full Review - Rated: November 04, 2011